We are packed & ready for the land of the Mouse...or at least as much as we ever could be. Thankfully, I'm one of those people who like to prepare early, so this weekend wasn't nearly as stressful as it could have been. And, even with all of that, I feel like we're just finishing stuff under the wire. Thankfully, though, we won't be packing at 1 a.m.
We spent this weekend doing some fun things on top of the packing & shopping that had to be done. We managed to enjoy the finally spring-like weather...including a first outing on our tricycles and some good ol' fashioned sliding.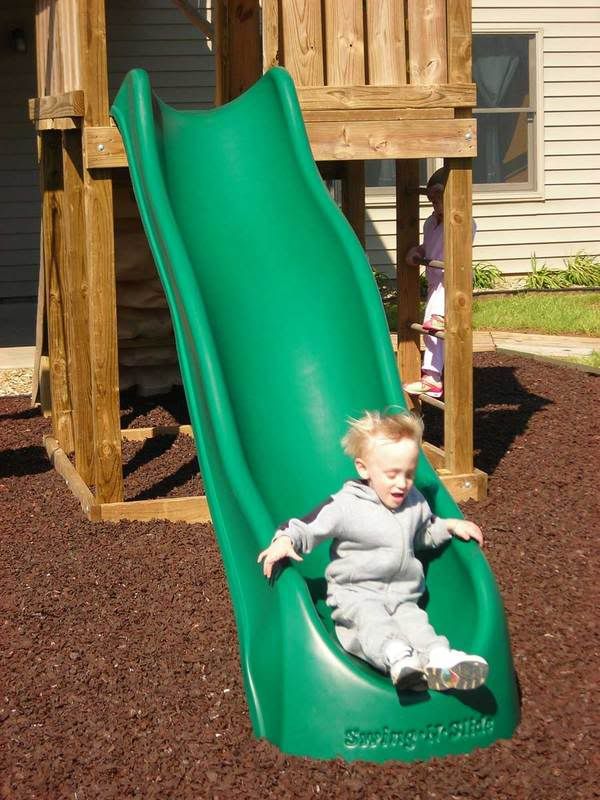 Now, other important aspects of getting ready for the trip including reading through our planning books:
And, discussing what we wanted to see in the Magic Kingdom:
We even managed to try on the sunglasses that Grandma Red & Aunt Sherry picked up for us over a year ago in Disneyland.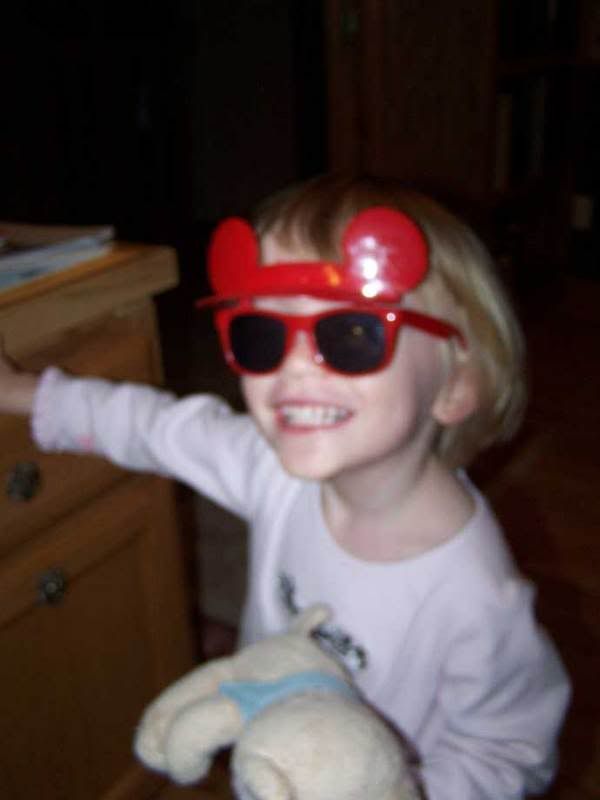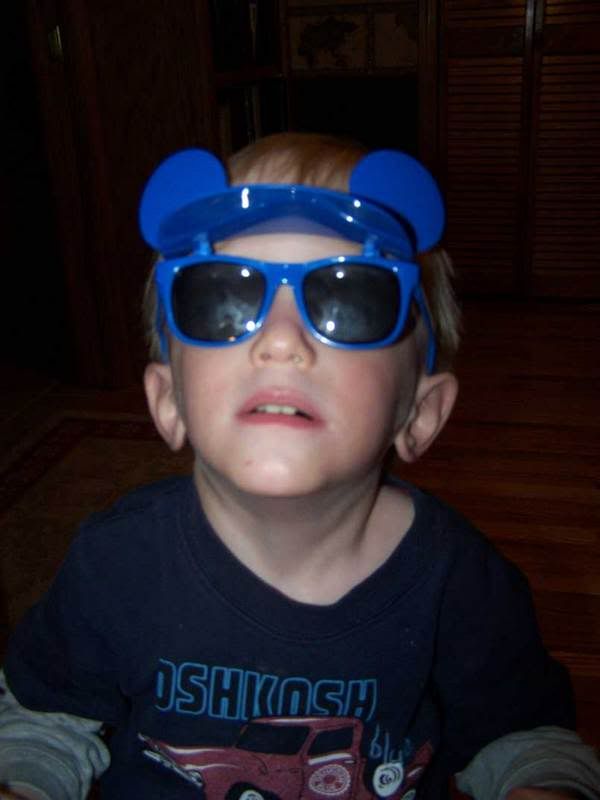 Of course, Mommy & Daddy had the hardest work of all - packing up all of our stuff (isn't it amazing how much STUFF we need for 6 days).
We're really excited about the Magical Express Option from Disney. This means that all of our luggage will go from check-in at the KCI airport directly to our hotel room. How excellent is that? And, we should come home with less than what we went with - there are diapers & egg-free snacks packed in there.
It's still yet to be determined if everything will fit in the car - this is the car without us and the carry-on bags (Tanner & Morgan's backpacks, diaper bag, and one roll-on with medicines and such).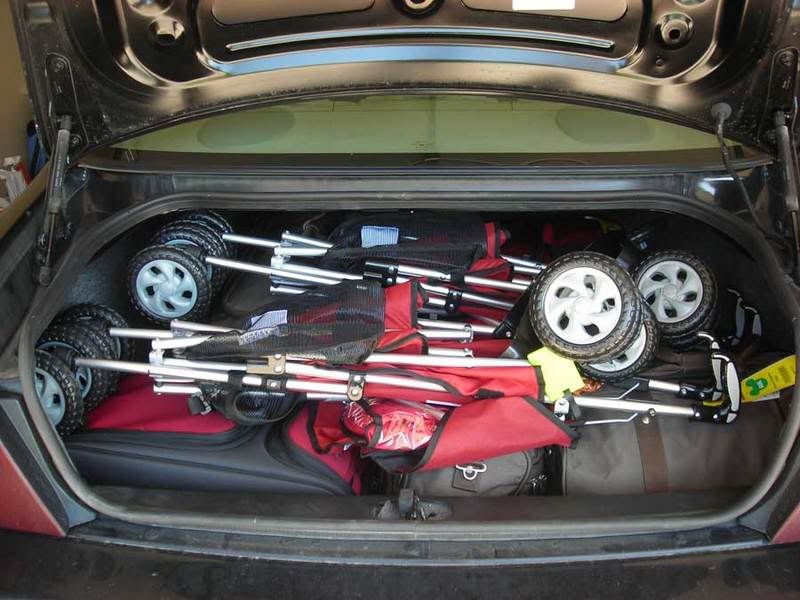 The kids are in bed, we're finishing last minute cleaning & packing - and all seems on target for launch tomorrow morning.
Wish us luck...