Tomorrow marks the two year anniversary of the day that my son received 24% of his paternal grandmother's liver. It's hard to believe that two years ago, we had a very sick, very yellow little boy. This was taken on 02/14 of that year - 2 weeks prior to his transplant. He was so yellow, puny looking, and had the biggest ol' belly.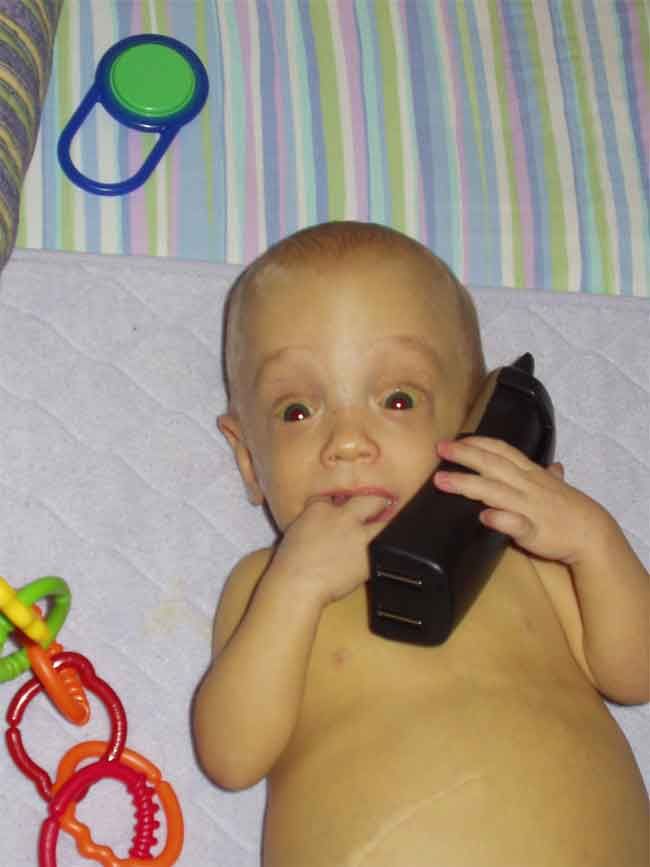 On February 23rd, our transplant coordinator called and said "Stacy, if Grandma's a match, we'll do the transplant on Monday the 28th". Well, please remember, February has 28 days - so March dates coincide perfectly with February. So, I calmly replied, "Oh Penny, that's great - March 28th will be perfect. It still gives us about a month to wait, and it will give us time to get ready if we do have to do living donor."
I'm not sure how many times she had to tell me, no, it was February 28th she was referring to - only 5 days away! I remember calling Randy, who called his parents. They were already headed to Kansas City so that we could travel on Thursday to St. Louis for Grandma's donor evaluation.
The next few days are a blur - I remember getting a call on Friday night at 5 p.m. saying "Grandma's a match!". We spent the weekend locating an apartment to rent for a month, getting food, and getting everyone settled in. My dad, Grandpa Elmer, our nanny, Ashley, and Morgan all drove over on Sunday. Aunt Sherry flew in - and Great Uncle Alfred and Aunt Mary Lou traveled in as well.
The transplant itself went well with very few complications. Tanner was inpatient for 10 days - Grandma for 5 days. And, the amazing thing was how much better Tanner felt after the transplant. When we came "home" to the rented apartment, it was Grandma and I. But, Grandma was post-op, too. I was exhausted feeding the little boy who's food intake more than doubled and who wanted to play ALL DAY LONG.
We were blessed by beautiful March weather. Tanner, Grandma, and I would venture to the little downtown of Kirkwood on days that we didn't have appointments at clinic. The little downtown area was full of stores that we would browse and enjoy for a few hours at a time.
It seemed like forever before we were "released" to go home to Kansas City, but in reality, it was only a little over 3-1/2 weeks after his transplant. It was Good Friday, and I couldn't think of a better holiday to be sent home considering Tanner's recent "rebirth".
Last year at this time, we held a huge Mardi Gras party to say thank you to everyone and to celebrate a year of wonderful health.
This year, we are celebrating quietly. Grandma was here last week to celebrate and watch the kids while mommy was away. Tomorrow, Tanner & Morgan are taking Oreo cookies to daycare (egg free - God Bless the Oreo Cookie Man) & we'll go out to dinner.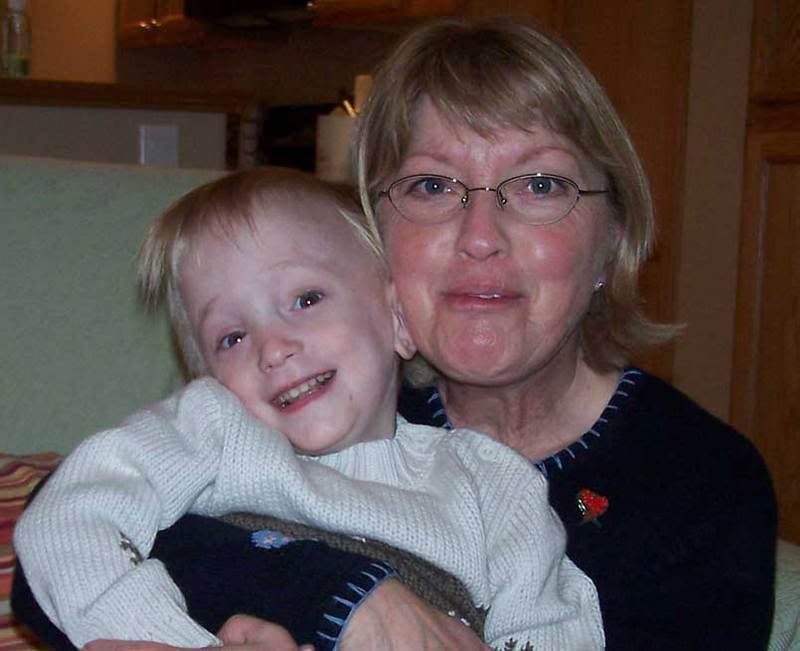 And, the neatest part about it all - is that when we go out tomorrow, it's our secret why. When Tanner was so sick, it was painfully obvious that the boy needed help. Today, I have a "healthy" little boy. No one can tell by looking at him how sick he is - and for that, we are truly grateful.
Thank you, Grandma.