While Randy & I have spent the majority of this week accomplishing projects around the house, we wanted to make sure we took time to do something special with the kids, too. We don't get a lot of time off, and it's difficult to make the time to do that "something special" during the regular week when errands like grocery shopping and cleaning up fill all of the hours not occupied by work, sleeping, and meal times.
So, this afternoon, we took the kids out of school after their nap time and headed to downtown Kansas City. We went to
Crown Center
to see somethings that we had missed out in our previous trips.
Our trip actually started with a very unique run-in. We ran into a couple (and their twins) that we were in a mutliples birthing class with - about 3 years ago. We haven't seen them since, and it was so neat to be able to see their kids and catch up.
We started out by touring the
Hallmark Visitor's Center
. This was really cool - and the kids enjoyed it some, but it would be a great thing to do without 2-1/2 year olds tugging at your pant legs. We made a whirlwind trip of it - and they were rewarded with a new (free) book at the end.
We were disappointed that
Kaleidescope
was already closed - here they help you do art projects with your kids and leftover items from the Hallmark manufacturing process. How cool is that? We'll put it on the list for next time.
Then, we headed back inside for our real mission - to see
Santa's Crayola land
. Yes, Santa was gone, but it didn't seem to deter our kids one bit. In fact, the big guy in the red suit probably would have only terrified them. And, when we tried to go the last two weekends, the wait was HOURS long.
So, while Santa is gone, the elves will slide....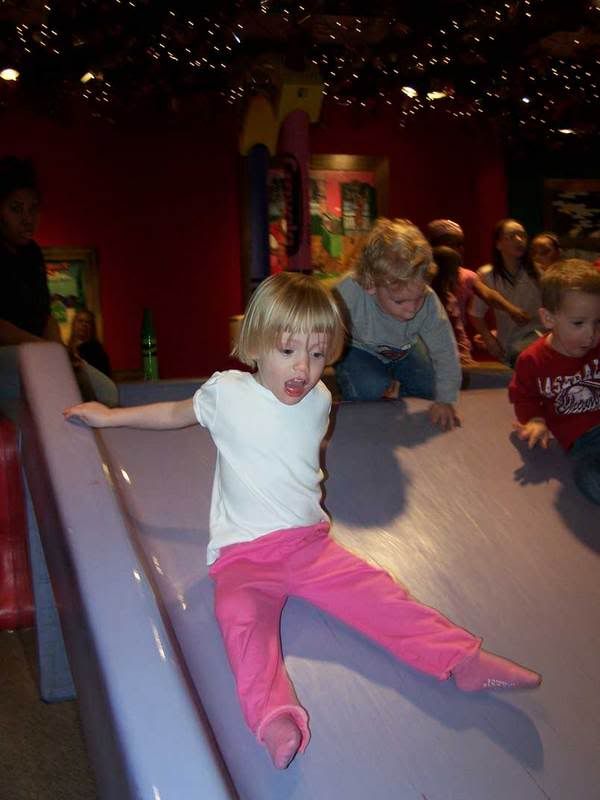 Crawl through tunnels...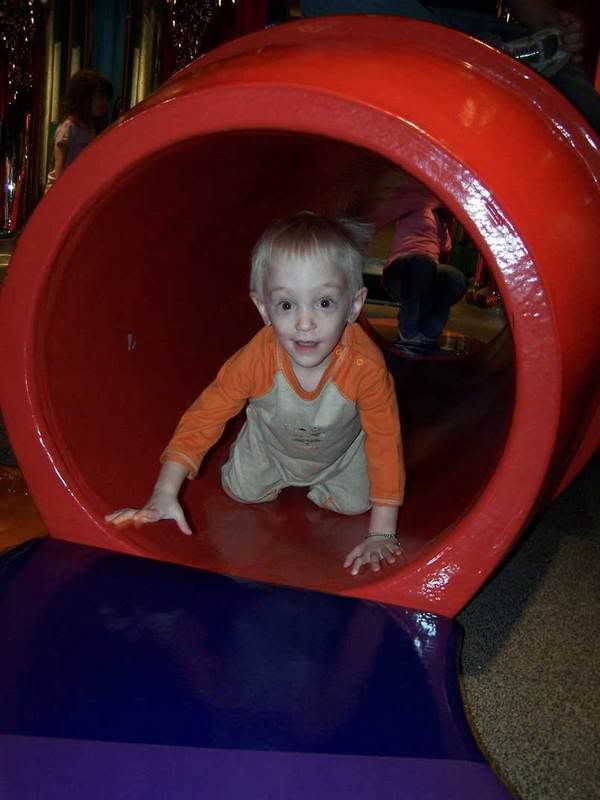 Play in your Crayola House...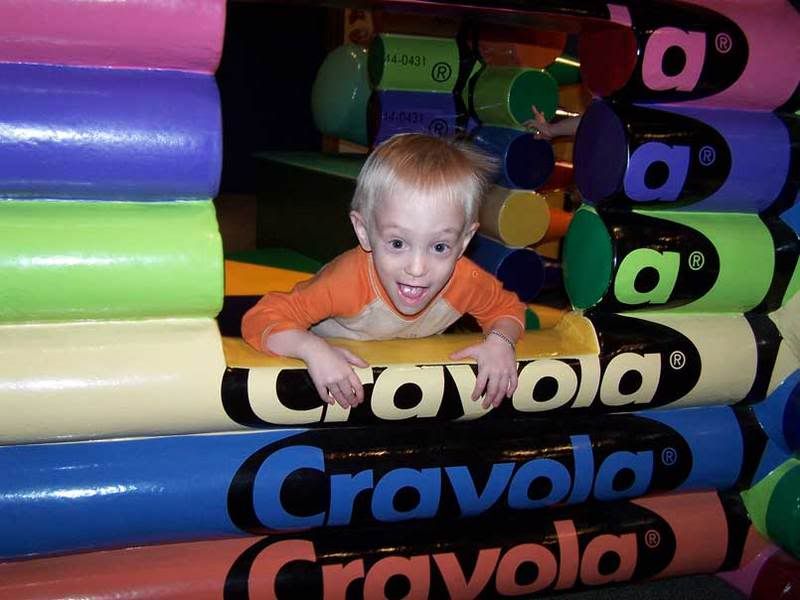 And do silly things in the funny mirrors...
I'm not kidding when I say we drug them out of there kicking & screaming. But, it was all for a good cause, because we went to eat at Fritz's. Now, I've heard of this place before and that it was a great place to eat at with kids. And now I know, Fritz's is made for kids.
At Fritz's, you order your food by telephone, and then this little train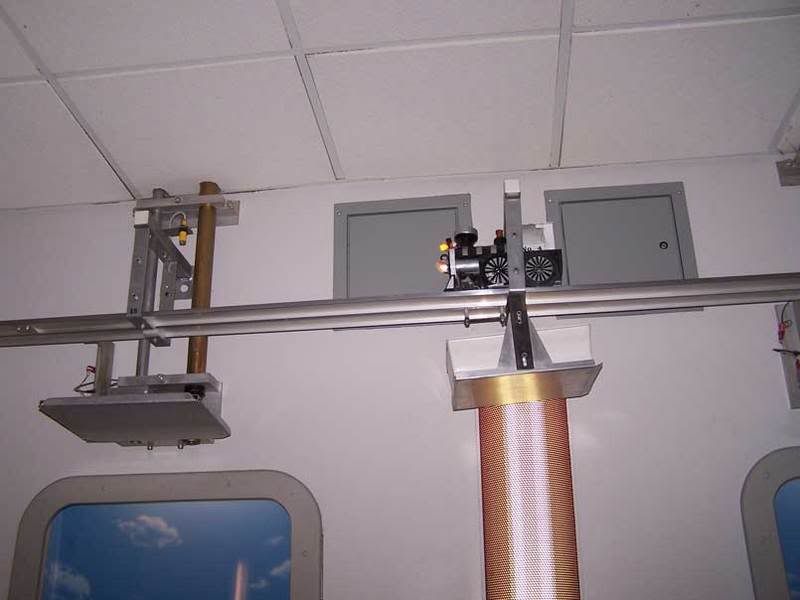 hauls your food from the kitchen out to your table. When it reaches your table, there is a little arm that drops down and holds that white tray of food onto a little lift: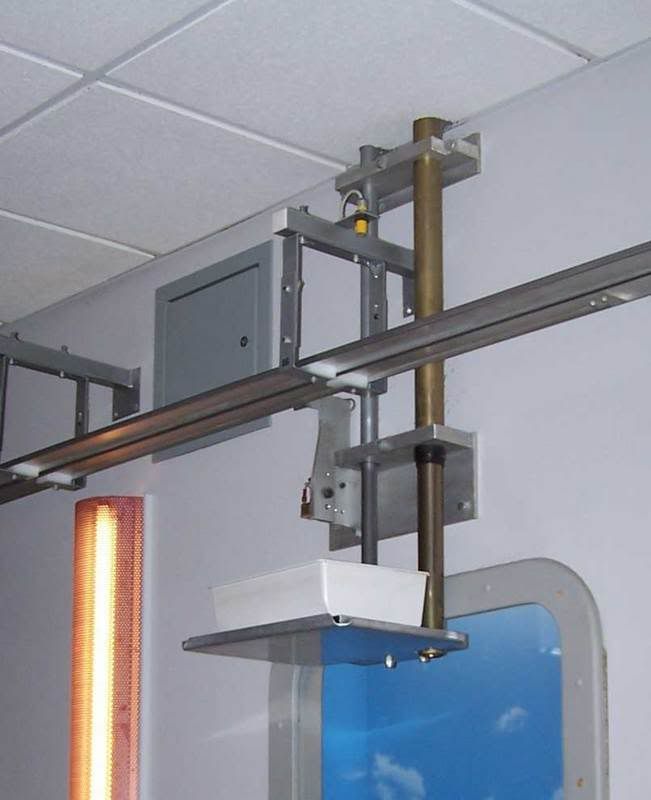 The lift then lowers the white tray of food down to your table. Causing little children's faces to light up like this: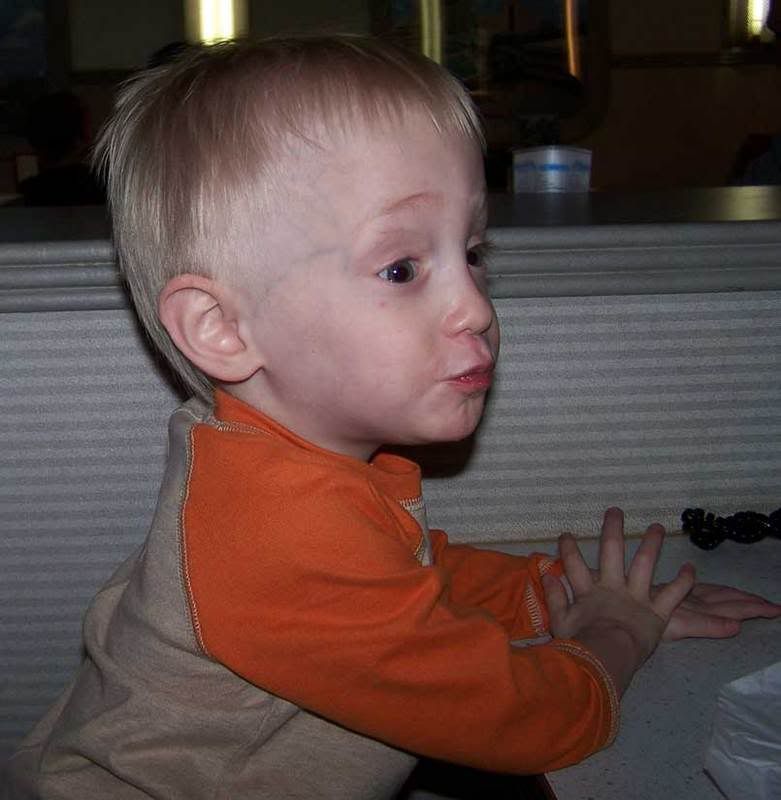 And this:
The food - well, it pretty much stunk. But, really, a place like this doesn't rely on good food for repeat customers. On our way out, we checked out the Gingerbread House / train set, too.
We had a near repeat of the
McDonald's incident
, but Mommy bribed the girl with some candy, so no accidents to report this time around. We ended our stay at Crown Center with a ride up two sets of escalators.
Finally, on the way home, we made a small detour. If you'll remember our visit to the see Santa's train a few weeks ago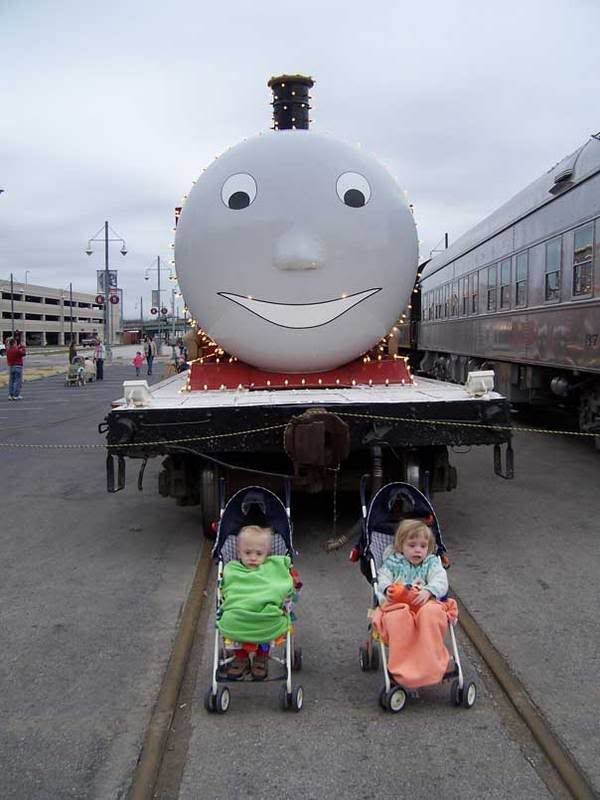 - we always thought it would look neat all lit up, but had no idea it would be this neat. This is just the engine - there were five other cars, too!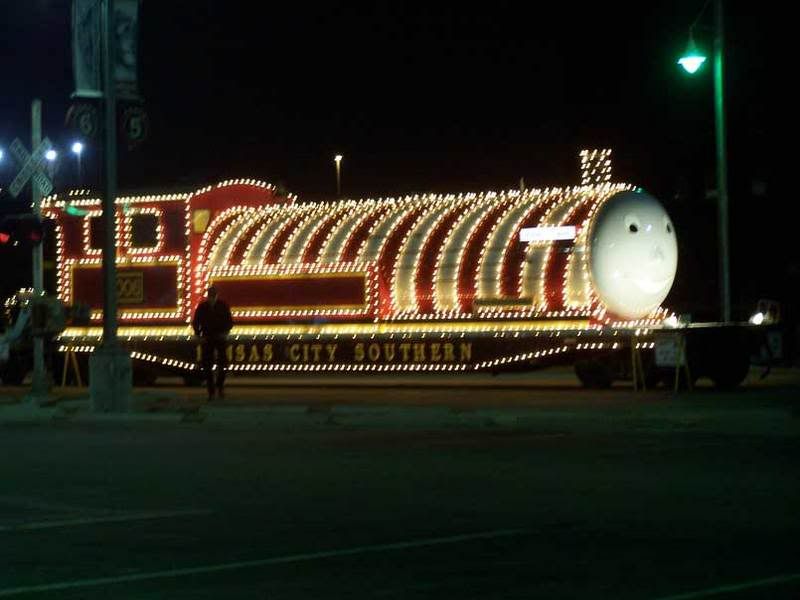 These are the days we enjoy ~ and I guess they are so enjoyable because they are exactly that ~ something special.