Happy Easter - well, at least I think it's Easter. It feels a bit like Christmas right now - it was 22 F when we left for church this morning. I'm not sure, but I think Christmas morning was warmer than that.
The day did not start good. With the recent dip in temperatures, Tanner & Morgan have both picked up a runny nose / cough combination. It's infurtiating, especially given the fact that we are headed to Disney in 8 days (not that I'm counting). The last thing I want is to schlep two sick kids through Disney World. My biggest fear is Morgan - one of these coughs on her can last anywhere from 2 - 3 weeks.
On top of that, Tanner appears to be really tired & irritable - and doesn't have his listening ears on. By the time we got home from church, Tanner had lost his Easter basket and had to earn it back. He didn't take that very well.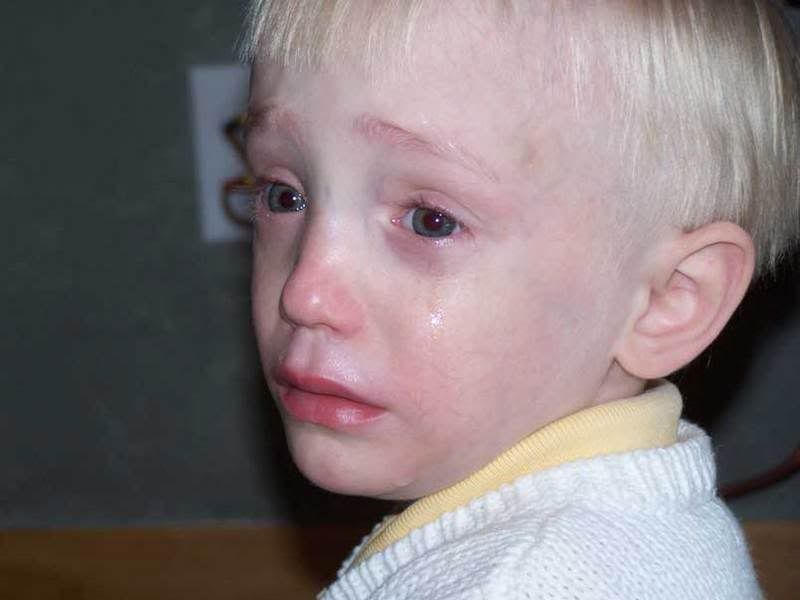 Especially since Morgan was already enjoying her Easter basket: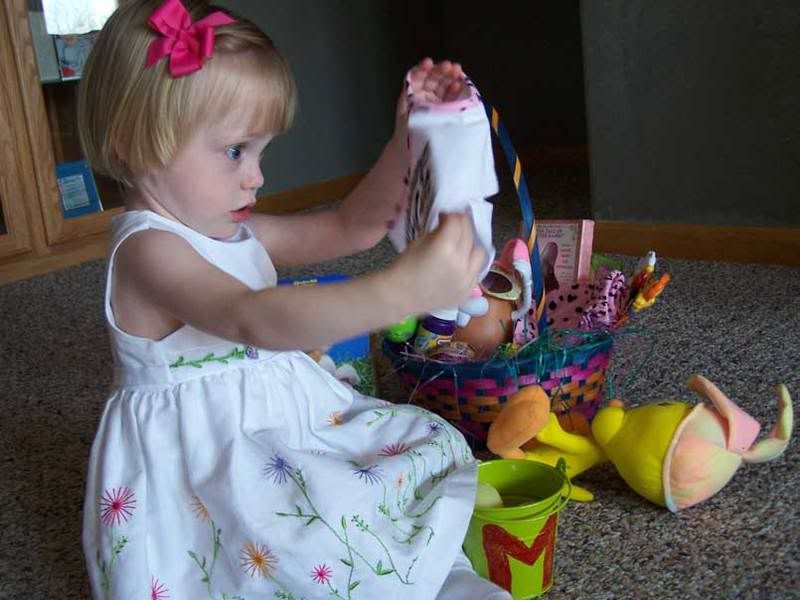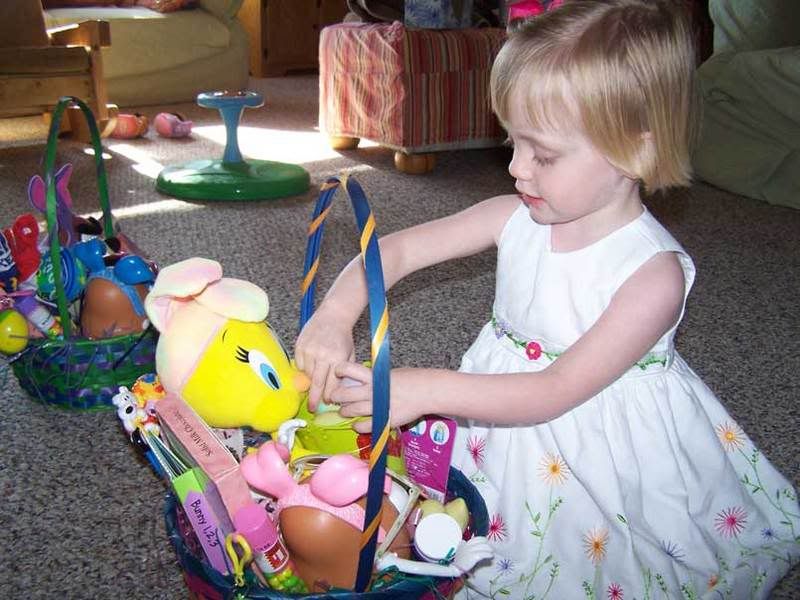 He finally "earned" back the Easter basket by posing for Easter pictures with his sister. As you can see, he wasn't the most excited, but at least I was able to get a few smiles out of him. I'm not sure which of these two pictures I like better: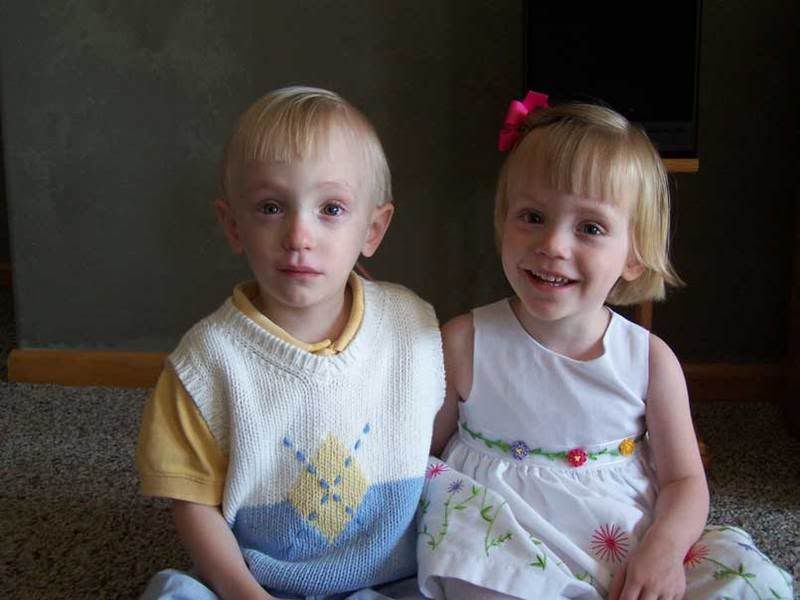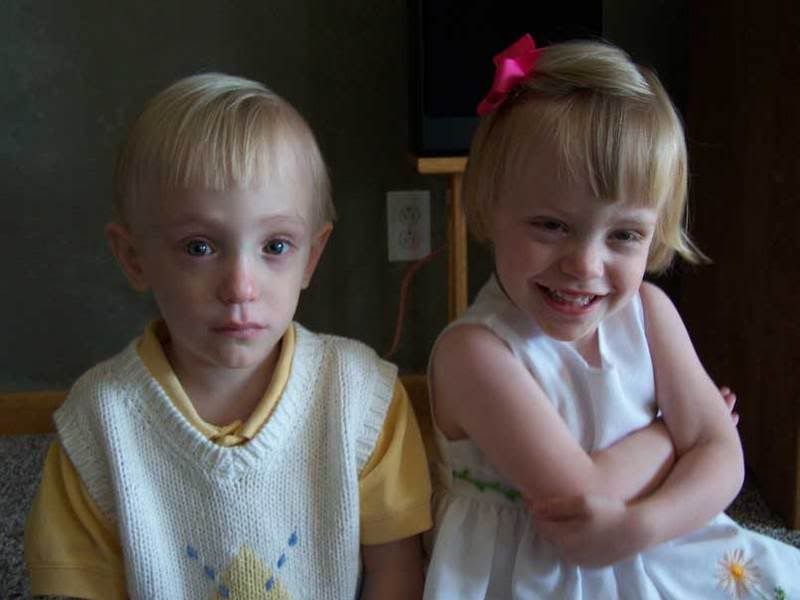 He was then finally able to dig into his Easter basket.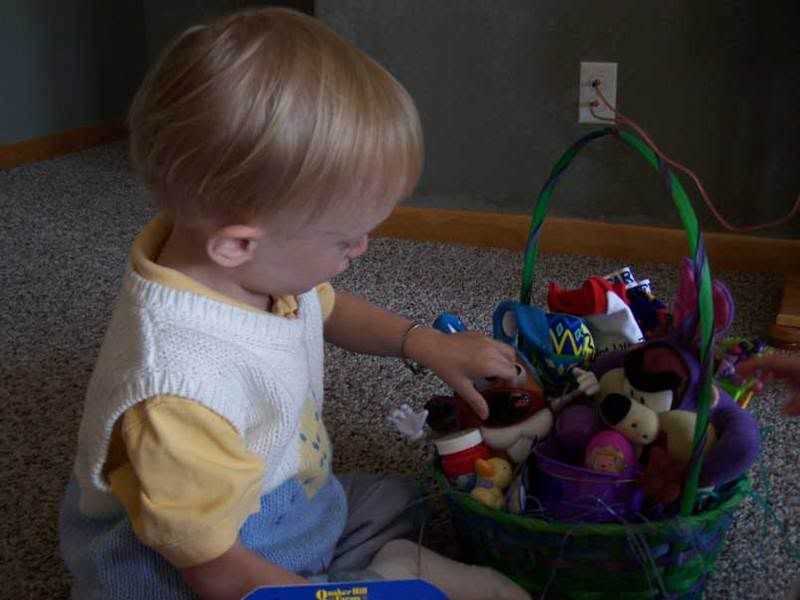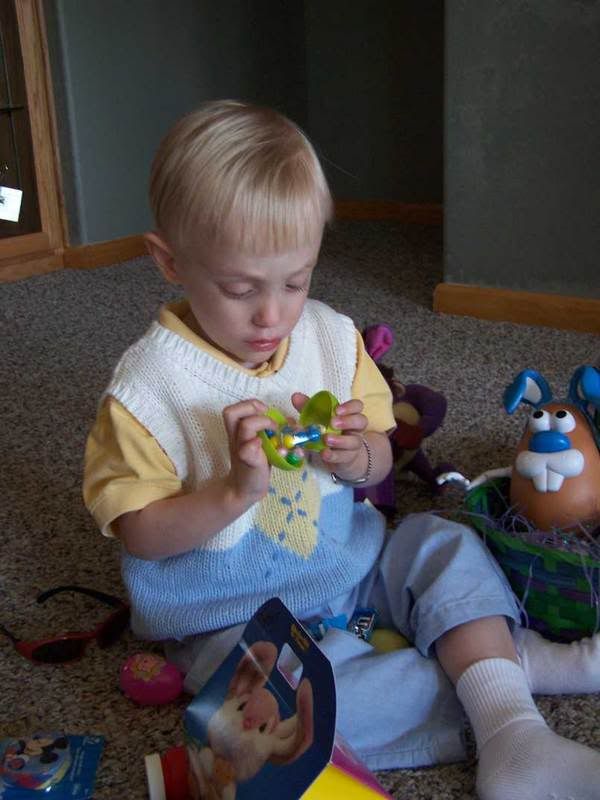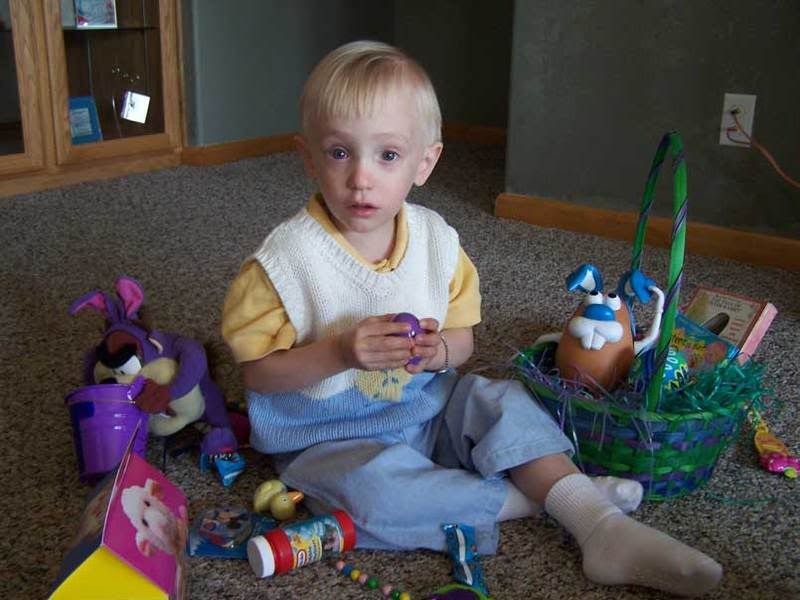 The Easter Bunny is one smart cookie,
he
she brought the kids stuff that will help on the upcoming Disney trip. Including a Mr. Potato Head (in Downtown Disney, they have an area where you can buy special
Potato Head parts
...in bulk...I have to admit, this is probably one of the things that excites me most, and will definitely be one of our purchases), Carz & Princess Sunglasses, and Disney wash mitts. Morgan especially liked her sunglasses...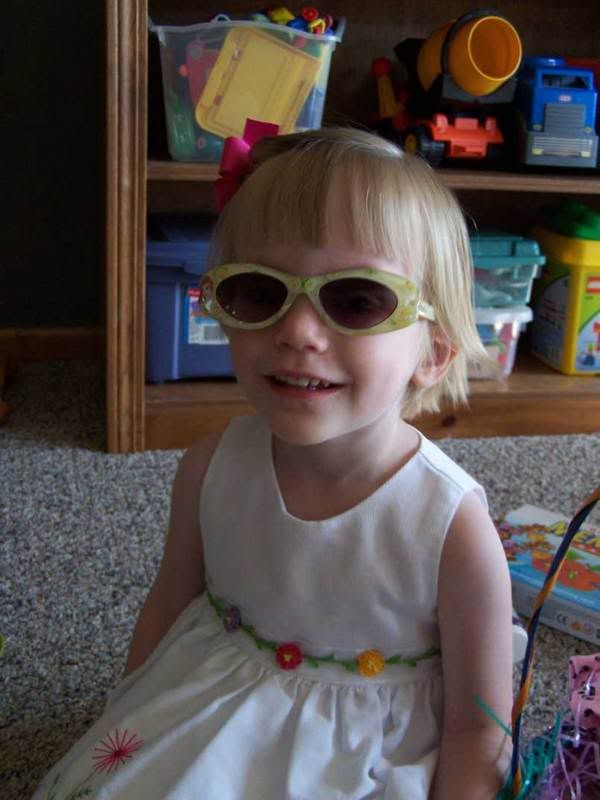 Happy Easter!