If anyone ever tells me that San Diego has wonderful weather - I'll know they are lying. I talked to a family last night from Greeley, Colorado - they were headed home to get a sun tan. The "local" folk keep talking about "June Gloom" - yeah, whatever. We haven't seen the sun since the day we landed.
So - that is how we started our day today. Not just "June Gloom", but drizzle and a light rain. We determined that we weren't going to let this ruin our day, so after a filling breakfast at the hotel, we packed up and headed the short 10 minutes to Sea World.
We got our tickets - and headed in with the hundred other souls who were willing to brave the weather. We headed down see Shamu at first. Tanner was so tickled with all of the animals - even if he couldn't touch them, he loved being able to see up close.
Here he is on the way into the park seeing "Shamu" - I believe this is Corky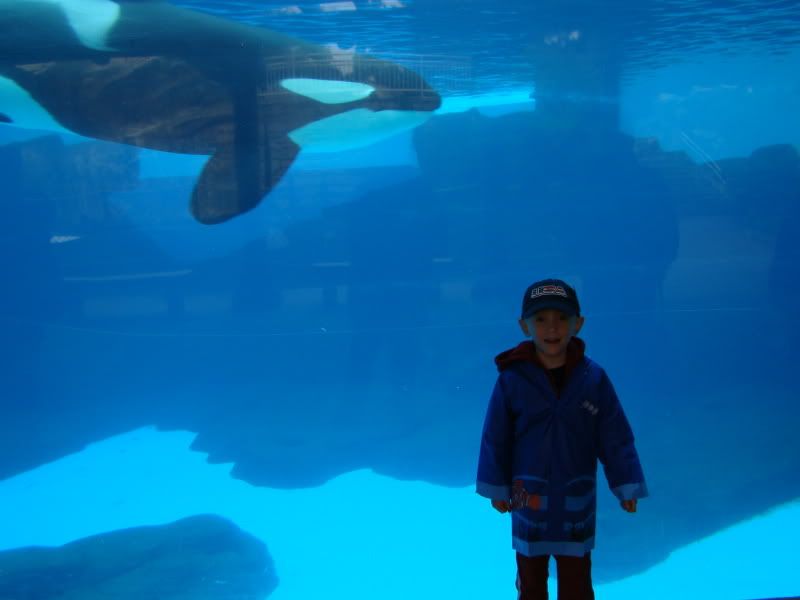 After that, we headed towards the other side of the park to see the Clydesdales. The kids weren't very impressed since we've seen them several times (and in a higher quantity) at Grant's Farm in St. Louis. So, we headed on - and decided to try out the roller coaster.
Our children, for being as small as they are and barely making the typical 42" cutoff for rollercoasters, LOVE rollercoasts.
This one was a combination roller coast / log ride
. But - we decided to give it a go and were one of the first few onto the ride when it opened at 10 a.m.
It was great Morgan squealed with delight - Tanner got off the ride and told the attendant "that was AWESOME!". We were going to ride it again, but they shut down the ride for maintenance. And, by the end of the day, the kids were too worn out to give it a whirl.
After that, we toured several of the animal exhibits - penguins, sharks, manatees (Tanner LOVED the manatees, we sat in there and watched them for a long time - he thought it was so bad that they got "boinked into by a boat"). Then, it was show time - and when I say show time - I mean lots & lots of shows.
Dolphins: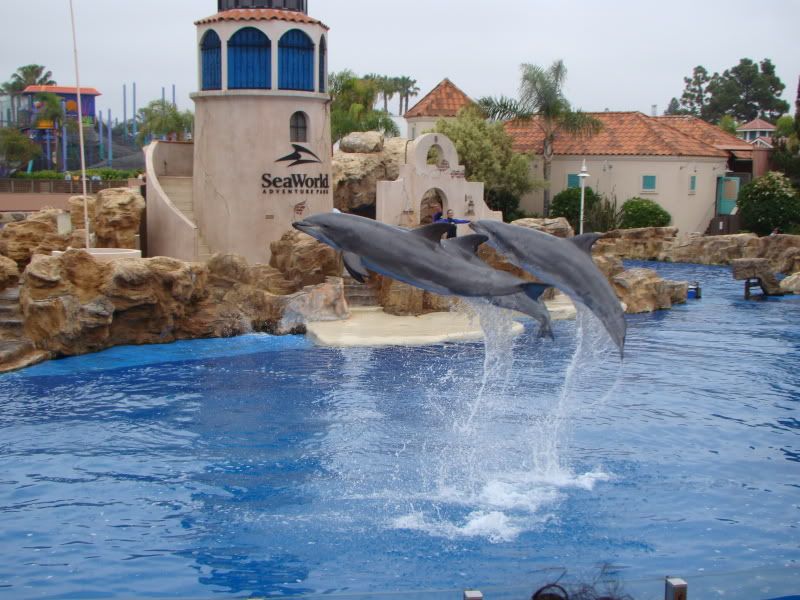 Shamu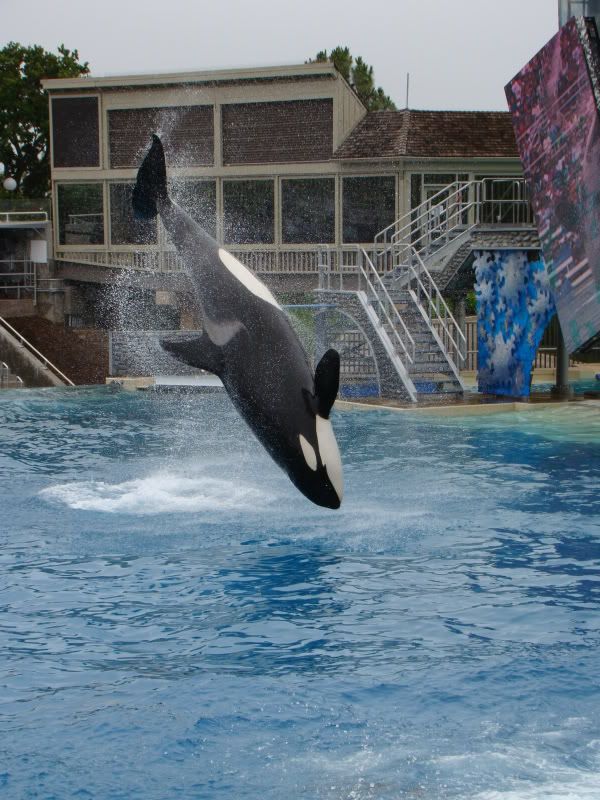 Here's a picture of Tanner raising his hand and going "yeah!" during the Shamu show: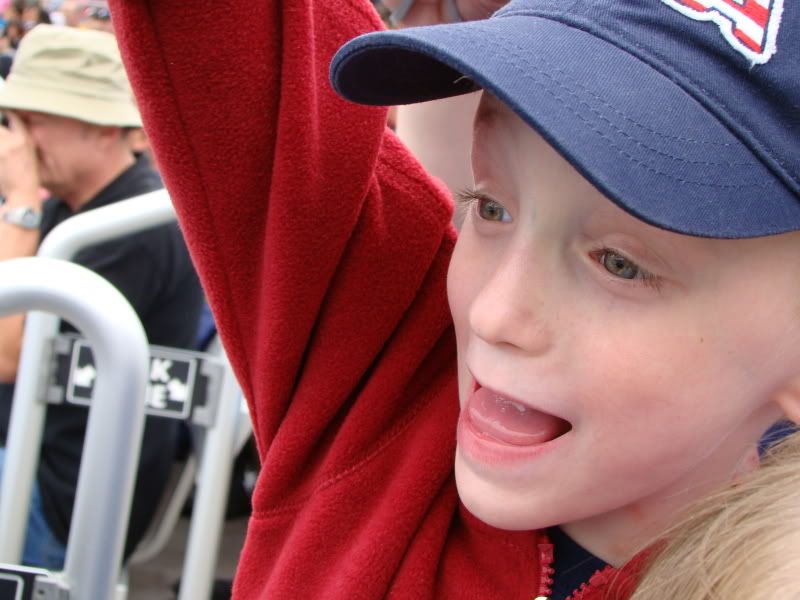 Sea Lions:
Pets Rule: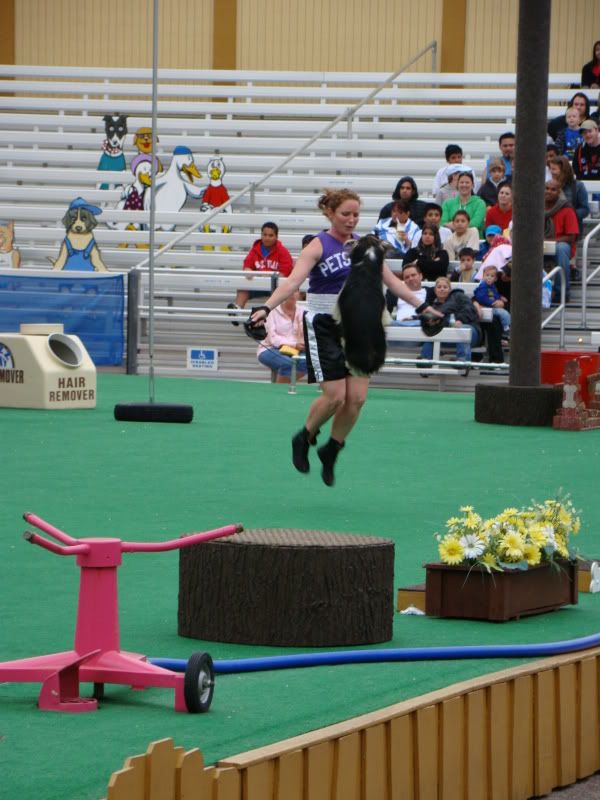 Of course, with all that excitement, you've got to take some downtime, too. Waiting for the show to start - Morgan & daddy "butting" heads...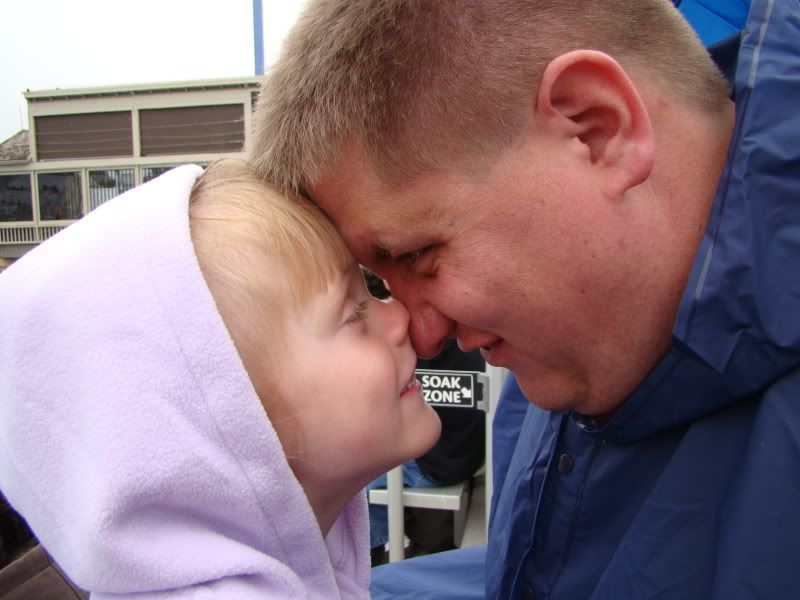 Super cute pic of Tanner: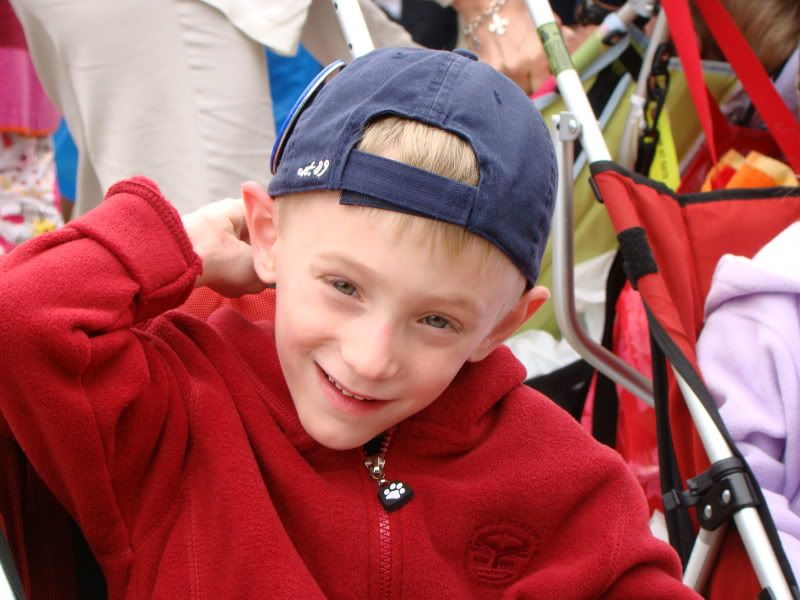 Enjoying some cotton candy (hey, it is vacation!)
Feeding the Sea Lions: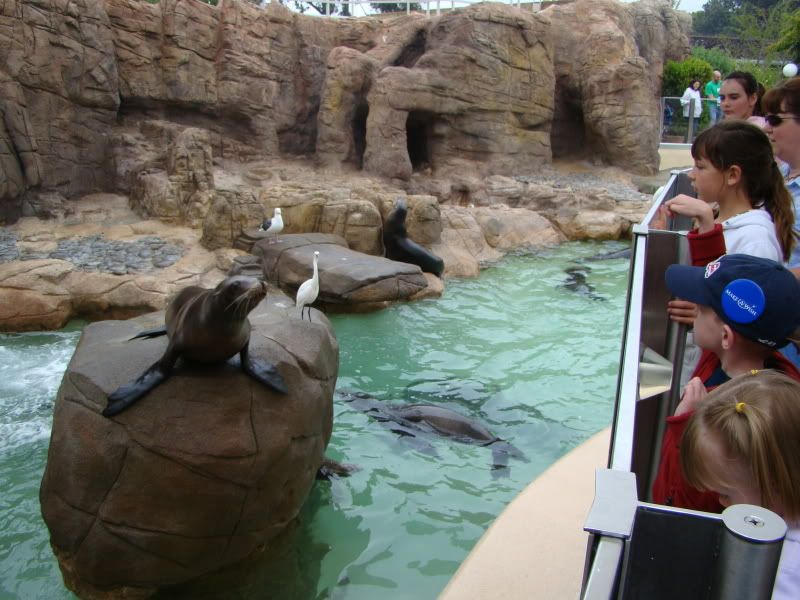 Feeding ourselves at Dinner with Shamu: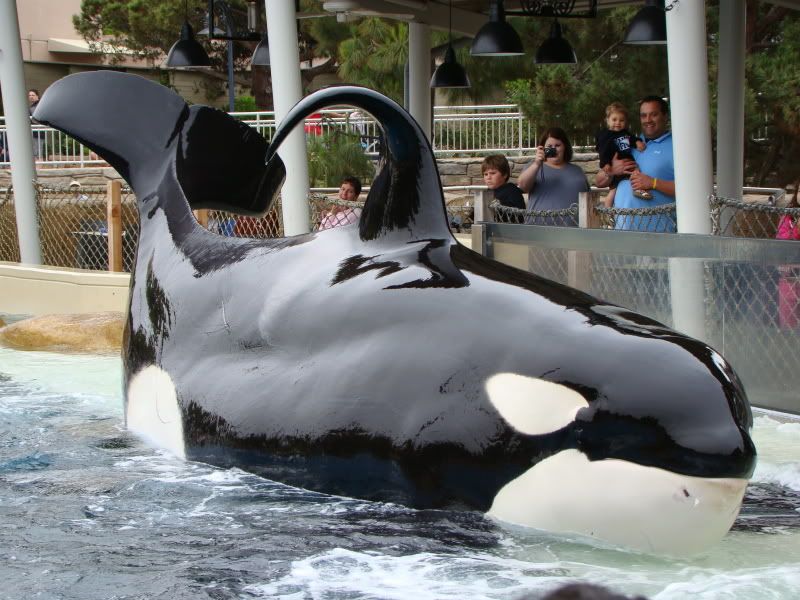 All in all, a fun (but long) day. The kids came home, took a shower, ate some popcorn, and collapsed.
They are SUPER excited about going to Legoland tomorrow. I have to admit - Legoland is perfect for this age. The rides & activities are geared towards this age - and they just can't contain themselves. We could have done 3 days there, and they would have been perfectly happy. We checked out the map tonight and have identified all the top spots that they want to try tomorrow - and we will definitely be hitting all of the rollercoasters.