This weekend, the family & I participated in the 1st Walkapooloza here in Kansas City for the American Liver Foundation. We (as a family) were also intereviewed by the local news station & Randy's mother (Tanner's living liver donor) was interviewed by the local talk radio station.
During my short 30 seconds of fame, the message that I wanted to get across to people is that liver disease isn't reserved for people who have drank or done drugs to abuse their body for a lifetime. Liver disease affects people who have lived a healthy life...and it affects innocent children.
This weekend, our team, Liver Families & Friends, walked for the children who are affected by liver disease. These are the faces of liver disease:
Our son, Tanner - Biliary Atresia, Transplanted 02/2005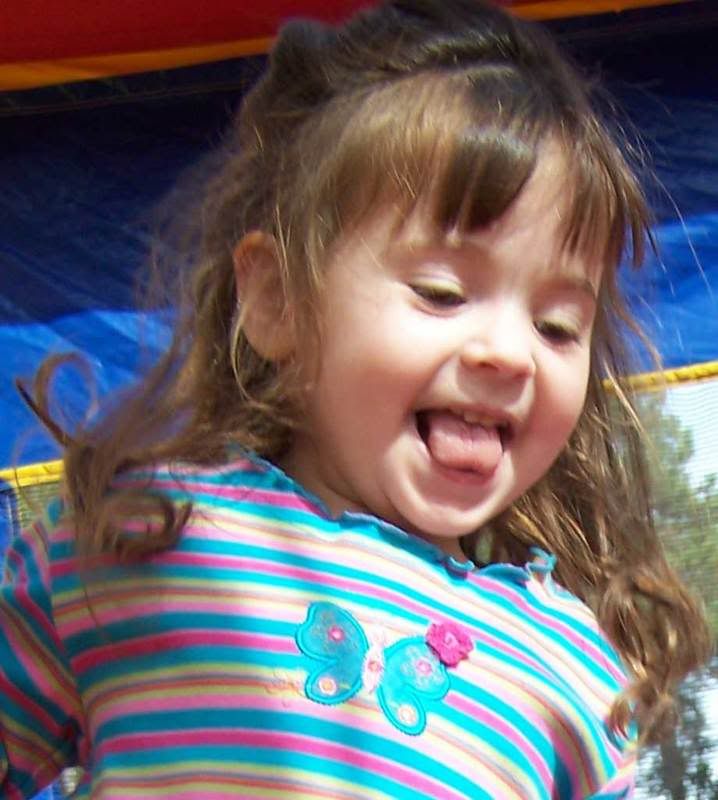 Janna - Biliary Atresia, Transplant 08/2005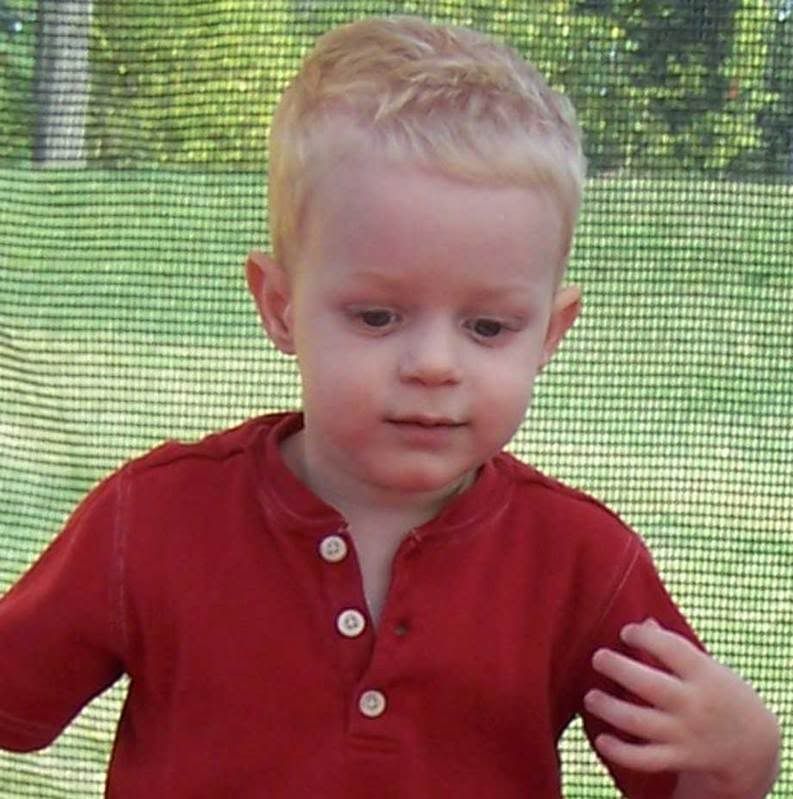 Alexander - Alpha One, Pre-Transplant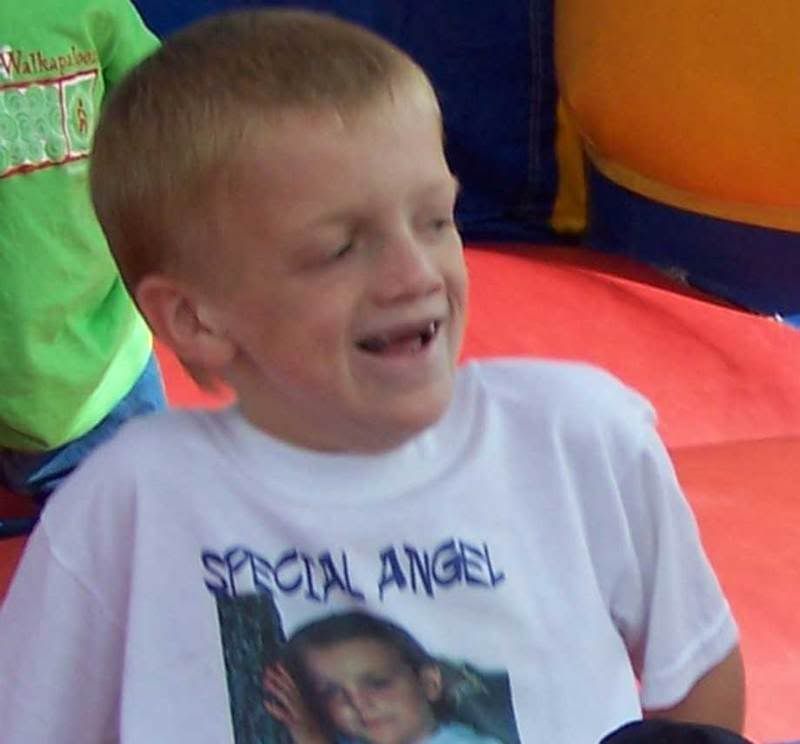 Tyler - Biliary Atresia, Transplant 06/2000
Ali - Alpha One, Transplant 04/1992 (Sorry Ali & Michelle, I realized when I got home that I hadn't gotten a new picture of Ali!)
None of these kids did anything to deserve the sentence they were given - and yet each of them is such a great example of how to take your licks and keep on going. I, for one, felt honored to walk for them.
It was a beautiful, sunshiny, great weather day. Our group totaled 19 people - and we weren't the largest group (I don't think the ALF counted children under age 15 - we had 6 of those). This was the first walk, so there were a few organizational things that were lacking (like a loudspeaker for opening ceremonies) and it was a smaller group than I would have thought.
Here is Ellen Shank, the lady who interviewed Grandma on Wednesday and kicked off the walk on Saturday: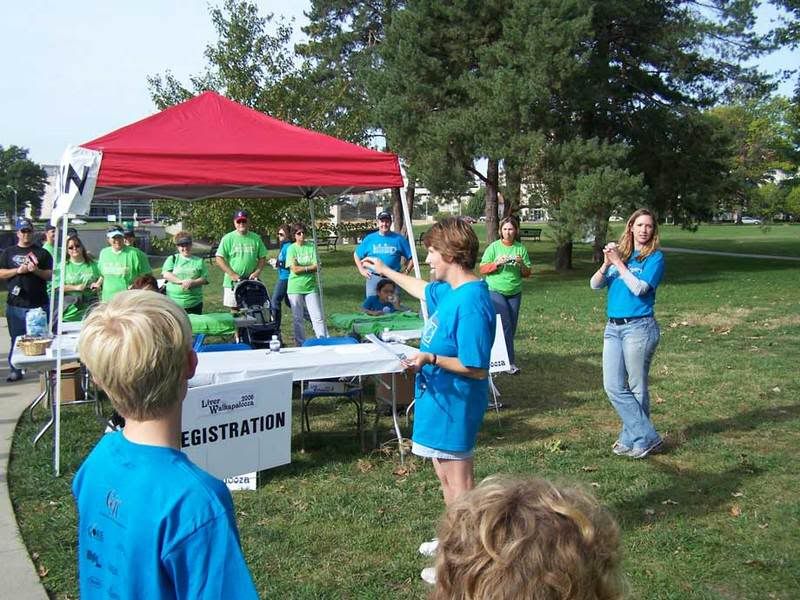 The walk was along the rivers of Brush Creek, better known as Flush Creek here in KC. Pretty, yes. But, when we get a lot of rain, the sewers overflow into the creek, and it ends up being a stinky mess. That combined with the geese droppings everywhere, and well, it really probably wasn't the most sanitary of places for liver transplant patients. But, pretty, yes, it was pretty!
Along the route, they had up different liver disease facts. Some of them hit a little too close to home:
At the finish line, they had pizza & pop ready to go, a great little band from St. Louis, a quiz on the liver disease facts, and a bounce house for the kids. It was really a good time. Here's a picture of part of our group eating pizza & listening to the band (minus about 6 of our walkers).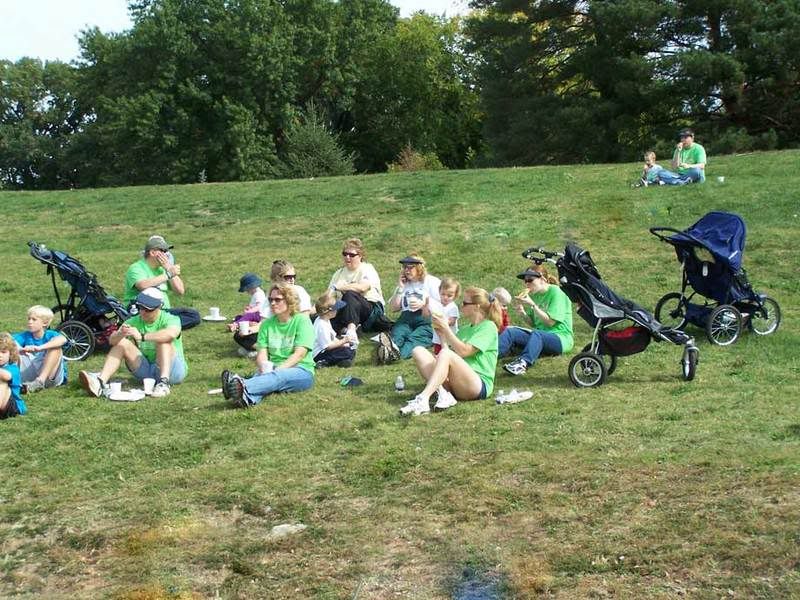 We knew it was time to go home, when we found this in our stroller.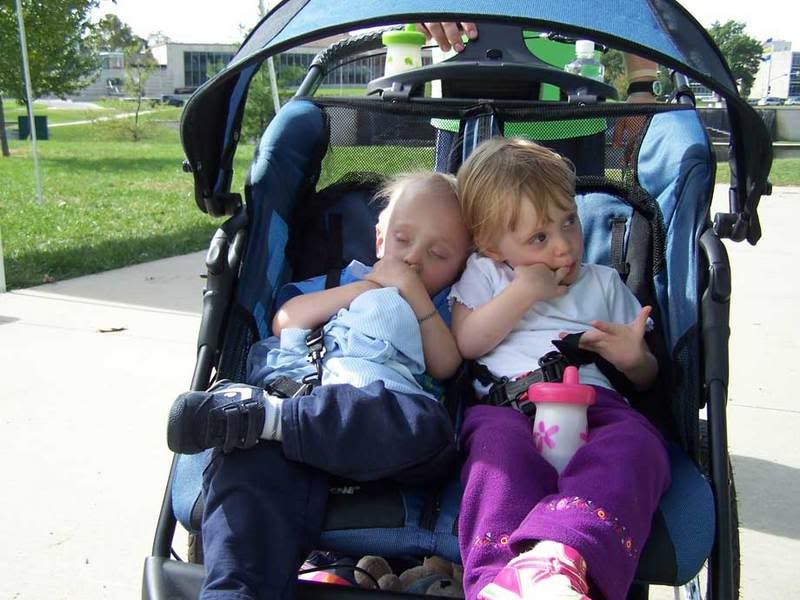 Special thanks to everyone who walked with our group.
Tammy & Janna
drove all the way up from Wichita to walk with us. My friends, Bob & Lori brought their kids, Andy & Zoey and walked with us as well. And, our neighbors Sandy & Sidney joined us, too. It means so much to Randy & I that our friends took the time out of their busy schedules to come support our cause. Thank you from the bottom of our hearts.