We're on Tanner's Make-A-Wish trip. I haven't talked much about it, it's a mixed bag when your child gets a MAW trip. Yes, you are so very grateful, but on the flip side, I'd trade it in a heartbeat if my child wouldn't be eligible for such a trip. Or, if he'd never had to put up with all the medical stuff that he deals with. But, fact is, he does have a liver transplant & a cyst in his brain. There is "stuff" that he (and we as a family) has to deal with - and a lot of it just isn't any fun. And, the wonderful people are Make-A-Wish care - they want to give these kids a repreive and just let them be kids sometime. For that, we are very grateful.
So, today is Day 1 of his trip. It started out marevelously. Tanner & Morgan were up at the crack of dawn "ready to go" - even though our flight wasn't until late afternoon. The limo (yes, really - MAW does it in style!) came to pick us up at 11 a.m. Tanner ran out the door to meet them - and promptly fell down the concreate stairs skinning up his knee and elbow. SIGH...but as always, he still was excited...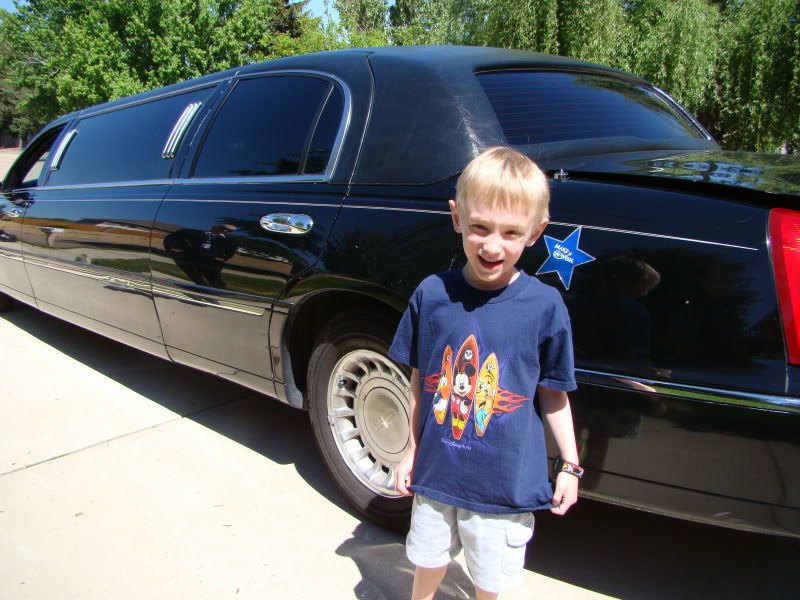 I think they would have had a wonderful day just riding around in the limo.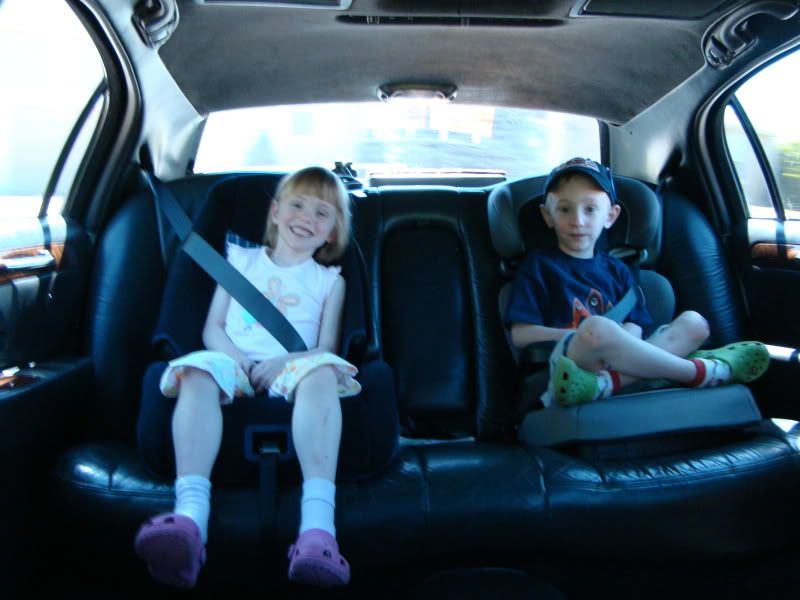 The flight to San Diego was short. We were so grateful to be greeted at the airport by a MAW San Diego volunteer - Kevin. Kevin helped us retrieve our luggage, carry it to the rental car location, get our rental car, and get checked into our hotel successfully. Flying into a strange airport is never fun - but being greated with a big "Tanner" sign was really neat - and Kevin was so very friendly. Tanner & Morgan instantly adored him, and they were very sad he wasn't going to spend our entire MAW trip with us.
I don't know what Kevin had done to the hotel or rental car people. But, when Avis picked us up at the terminal, we were treated like royalty - "Make A Wish" is on board. And, when we arrived at the Avis lot, they had 3 people that took our bags & got us quickly & safely into our car. We've never had such wonderful service from a car rental company before!
We got checked into the hotel. We're in a great location between Mission Bay & the Pacific Ocean. What a view we have!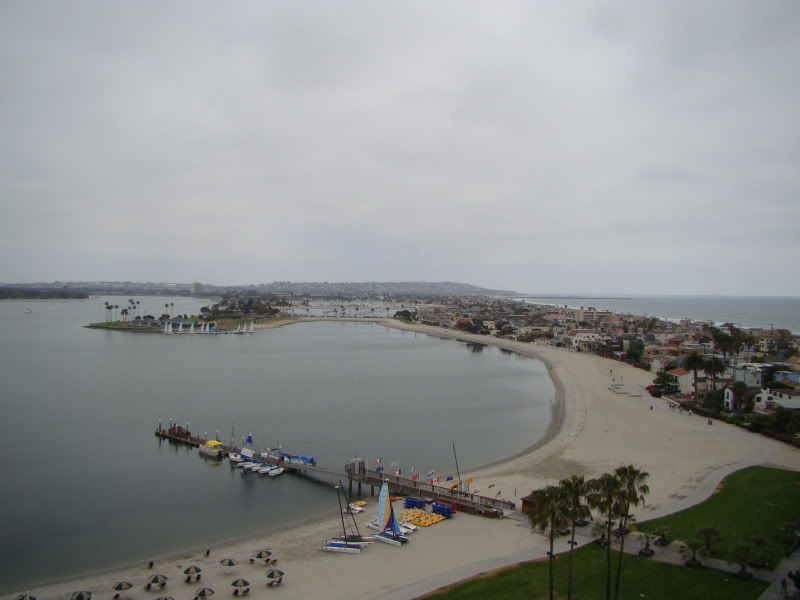 Again, the MAW of San Diego was on the ball - we had a bouquet of balloons greeting us upon arrival in our room.
The kids were exhuasted from all of the excitement - so it was a short evening. We walked along Mission Bay for awhile - and then dipped our toes in the Pacific Ocean (both are much colder than I thought they would be). They are asleep now - and no doubt they'll be up very early tomorrow morning ready to go. The bad news - Legoland doesn't open until 10 a.m. We'll have some time to kill before we even have to leave the hotel.