Watermelon, fireworks, lightning bugs, late nights, long days, mowing the yard, swimming - those are my childhood memories of summer. So, taking my kids to swimming lessons, feels like I'm sharing a part of my history with them.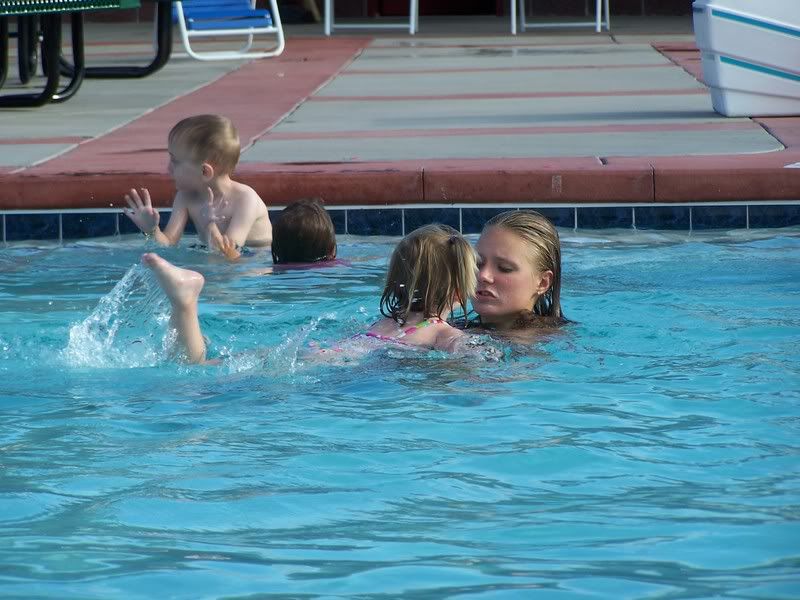 Tanner loves to submerge his head underwater while waiting for his turn...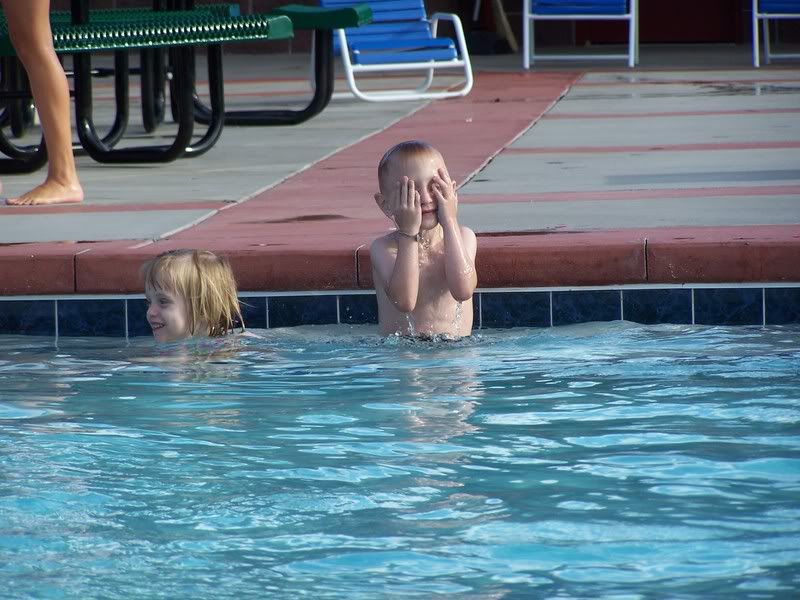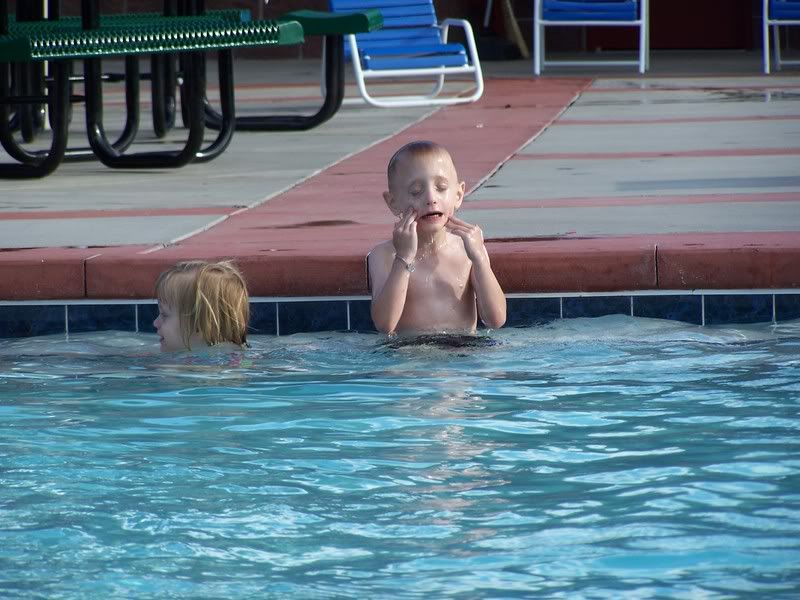 Morgan likes jumping into the water - but she freaks if she gets her ears wet.