At least once a year, Randy & I try to take the kids to his Uncle's House to spend some time on "the farm". We managed to sneak out last year for an anniversary. At that time, the kids got to chase after the cows, and we snapped this picture.

It's amazing how much the farm changes from year to year. They've had a lot of rain this year. It's much greener, the green, short vegetation you see in this picture is as tall as the kids are these year. There is no lack of feed, so the cows are further away from the house. None the less, the kids had a blast doing all the "fun" things on the farm.

Morgan was SO excited to see the cats. Thank goodness for cousin Joey who worked for weeks to tame a couple of kittens so Morgan could play with them.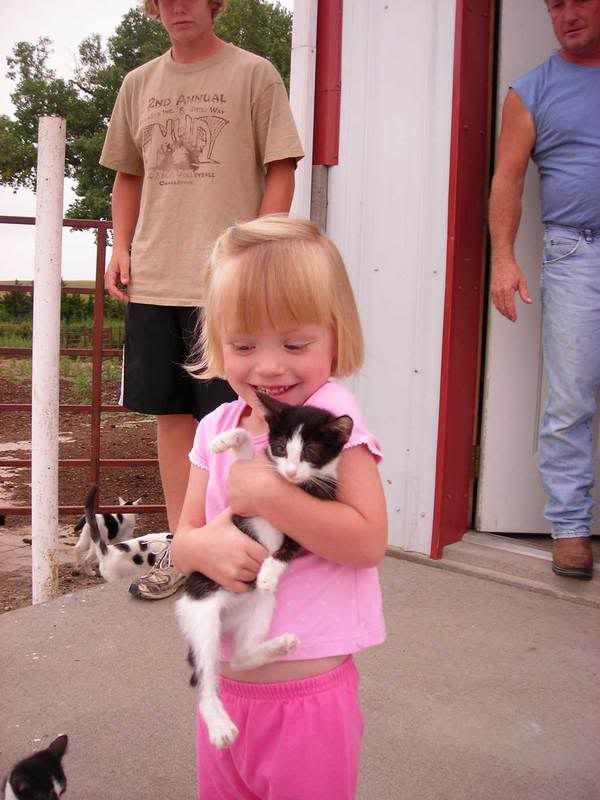 Tanner helped feed & water the cats.


Where's Morgan? Oh, yeah, with the cats...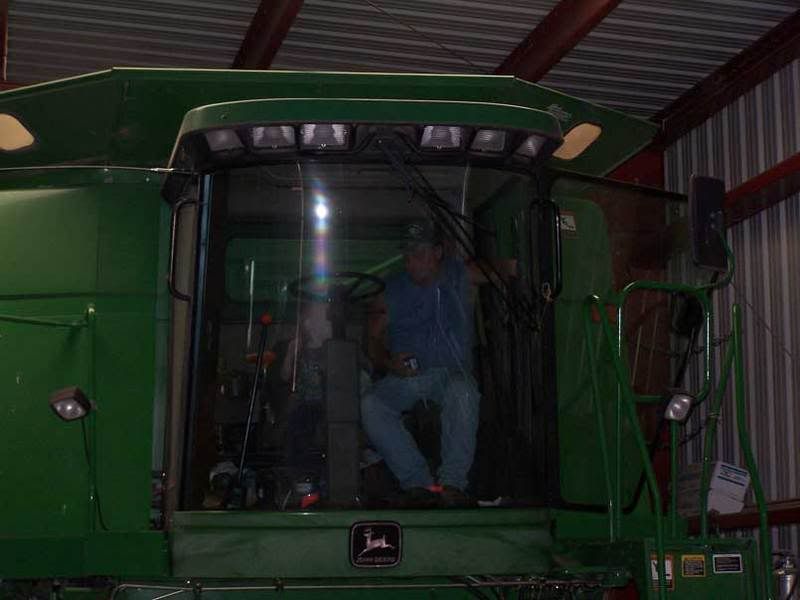 Walking the farm with Uncle Randy (love this shot) :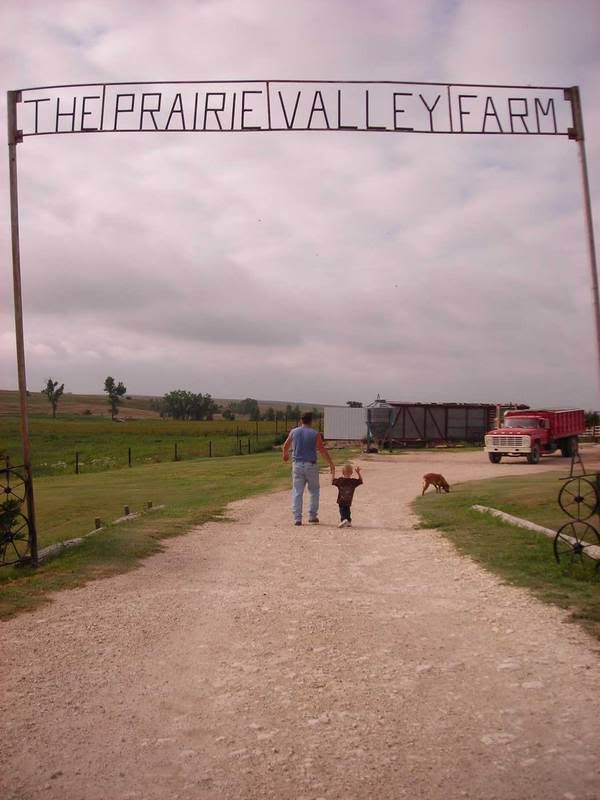 Taking a 4-wheeler ride out to the pasture to see the cows (see all that green behind them, that's the same pasture from last year's picture):
And where was Morgan? Still with the cats...
Ok...so she didn't spend the ENTIRE time with the cats. We did pry her away for a few minutes to check the combine and ride out to the pasture. But 90% of the time...yep, she was with the cats.