Today was our first day at the zoo. We got a slighter later start than we had first anticipated, but we were at the zoo around 9:20.
The St. Louis Zoo is amazing - and most of it's attractions are FREE. Yep, you read it folks, free. You pay for parking, but there is even free parking if you are willing to walk through the park aways. And, for two of the paying attractions, they offer free times - the first hour that the park is open each morning.
So, we started our day at the Carousel. Morgan absolutely loved riding it, and insisted on riding the Tiger first, followed by the Lion. We had to physically remove them from the animals at the end of each ride. We'll probably try to hit it again tomorrow between labwork and our follow-up appointment.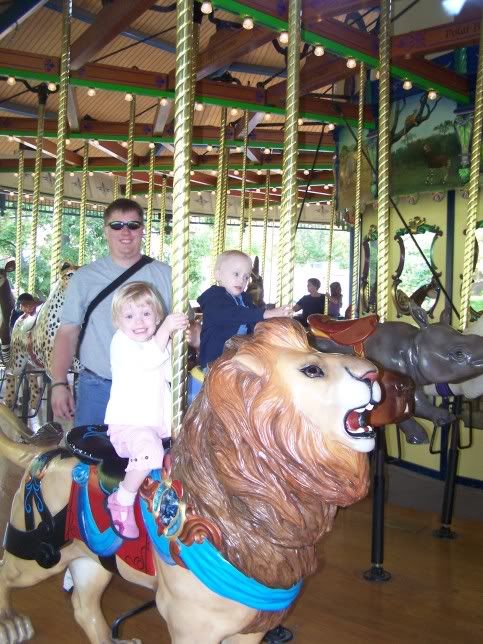 Then, we went and saw the bears, penguins, apes, orangatangs, zebras, camels, giraffes, swamp land, gazelles, and "big cats" including Morgan's beloved tiger.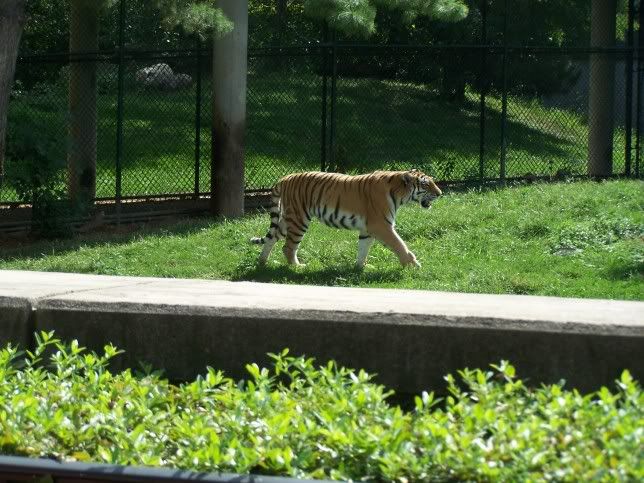 In the middle of the Children's Museum is a playground that the kids loved. It had a chute slide made of plexiglass - as you are going down the slide, you can actually see the Beaver and other animals playing in the water next to you. The kids LOVED it. Here is a fun picture of Tanner that Randy caught.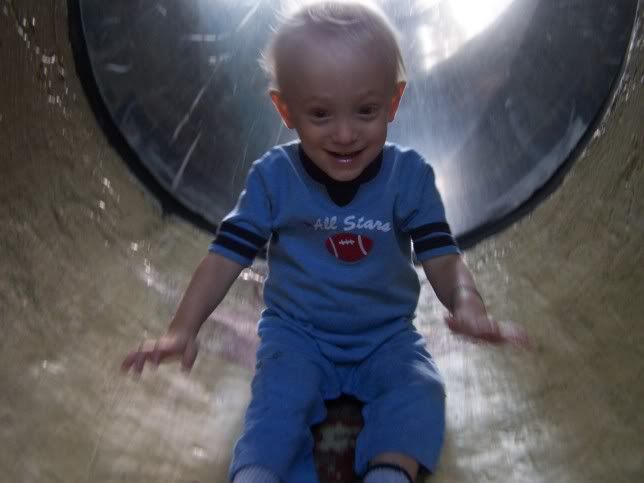 We ended the day at the Ape House, where I caught a picture of these monkeys: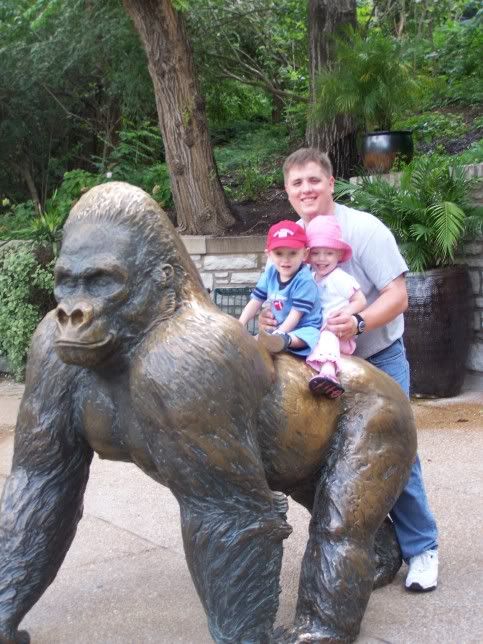 The kids are now napping. We joined the zoo just for this trip - it gives us free parking, as well as free access to the railroad and children's zoo (two of the few that charge admission). So, we'll head back there later this week.
Part of our package here at the Embassy Suites was a "Buid a Bear Package" that included a sleeping bag, toothpaste, toothbrush, floss, and a t-shirt for your "bear" along with a $5 gift certificate. We found a special Build a Bear inside the Zoo, so we'll be doing that as a souvenir of our trip.
Tonight, we'll head about for a quick meal. Dining at a fine dining establishment isn't what I'd call relaxing - so we may grab some fast food, find a restaraunt, and have a picnic for supper.