I think most of us will admit that we tend to read blogs of people that we have something in common with - I love reading twin blogs, especially boy-girl twin blogs. I always enjoy reading
Matthew's
column - and he has a contest for a double stroller going on right now. While we are on the edge of not needing strollers, we do have a Disney vacation coming up in December in which we will need a good, lightweight stroller. And, if we don't win, I still always smile when I see these pictures...
I'm throwing in a few pictures here - just because I can...
First, my favorite - "Tale of the Two Twins"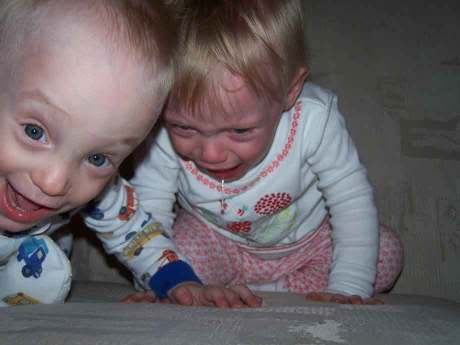 For those of you who know us, I'm sure you'll attest to the fact that there probably isn't a better picture that more accurately portrays our children's personalities.
And, then there is the "I had that!" picture...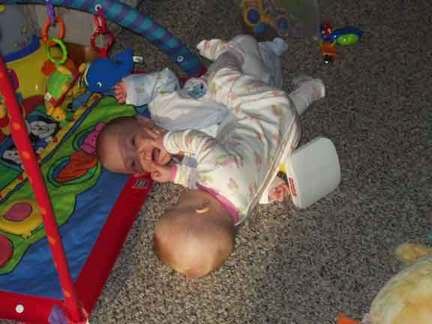 Which, of course, should be followed with a double time out...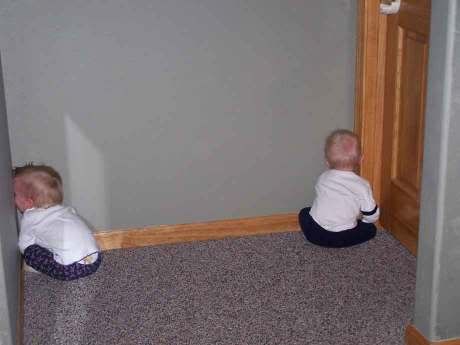 But, it's not all bad - twins have a special bond, too...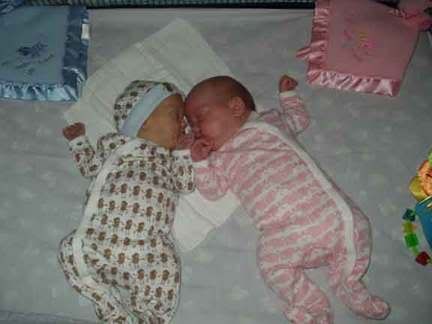 When they were infants & we would lay them near each other, they'd always end up nose to nose.
And, like they've always said - Twice the Love...