Morgan has a birthmark. Ironically, it didn't show up for quite awhile. Born at 27 weeks, the birthmark showed up about 3 weeks before her actual due date. We honestly thought for awhile, that it was a result of my dad holding her while he had a halo on (we though he had hit her head on the metal apparatus around the halo). Finally, our pediatrician told us what it was.
You can kind of see it here - partially hidden under her bangs just above her right eye.
Here's a better shot: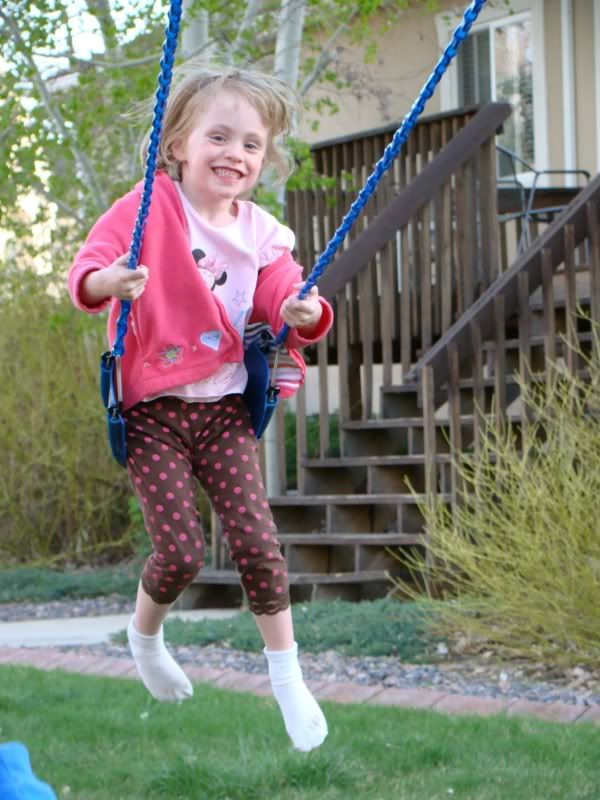 And you can definitely see it in this pic - the pre-hair pic:
So, the problem really isn't the birthmark. I love the birthmark - I love that we have a story that it wasn't there at birth but showed up closer to her due date. I love kissing her birthmark. It's a piece of her, and I think it's beautiful.
But...that isn't how she feels. It makes me so sad that at 5 years old, she is so concerned about her appearance, her hair, what she wears. How, at five years old, can she be so concerned about this little birthmark? She insists on having bangs to cover her birthmark - and will never let me pull them back in case someone else might see the birthmark.
I've talked myself blue in the face about inner beauty vs. outer beauty, that the birthmark is beautiful and it's part of who she is - she isn't buying it.
How do you convey this information to your children?